Fashion Centre at Pentagon City
Address
1100 S. Hayes St. #M-140
Arlington, VA 22202
United States
Phone Number
Location
Food Court Level by the Metro Entrance

Hours
Monday:

10:00 AM - 8:00 PM

Tuesday:

10:00 AM - 8:00 PM

Wednesday:

10:00 AM - 8:00 PM

Thursday:

10:00 AM - 8:00 PM

Friday:

10:00 AM - 9:00 PM

Saturday:

10:00 AM - 9:00 PM

Sunday:

11:00 AM - 6:00 PM
Image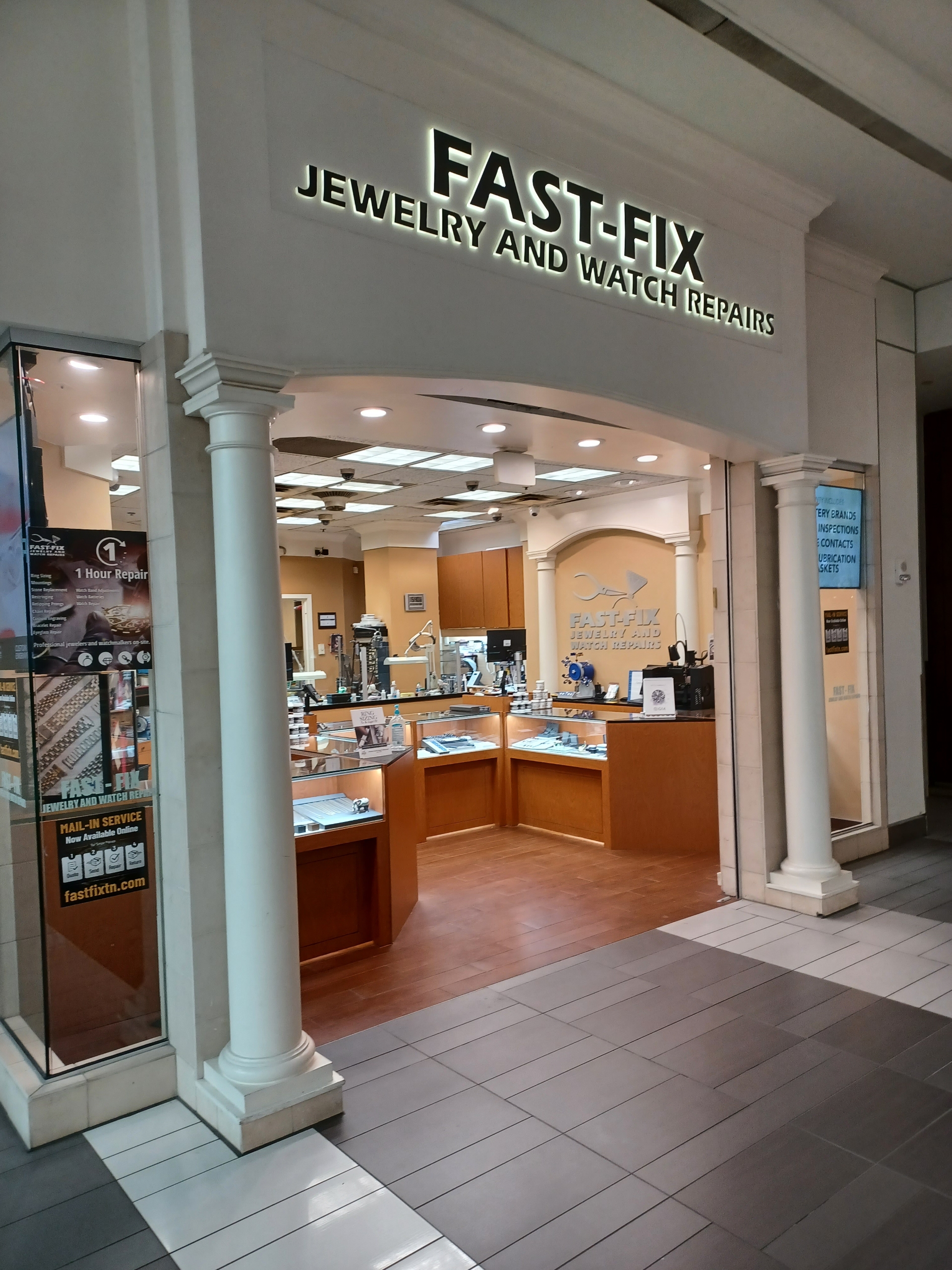 Our Store
Dear Fast-Fix Customer,
The COVID-19 outbreak has disrupted all our lives. The pandemic is affecting us all in different ways, and unfortunately, most small local businesses, such as ours, are suffering.
We know this is a difficult time for everyone and we look to get through it together, as a community.
As you may be aware, our store is now OPEN again. If you have any of your jewelry and/or watches for repair, please be assured we are taking all the precautions to be safe.
We wish you and your family the best through this trying time and we look forward to servicing your needs.
Be safe and stay healthy.
The Fast-Fix Jewelry and Watch Repairs Family