Image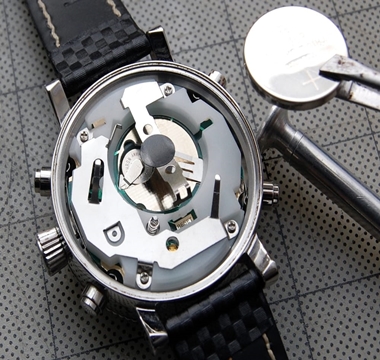 Is your watch not keeping time?
At Fast-Fix Jewelry and Watch Repairs we specialize in watch batteries. We do more than just change your battery… We do an inspection of your stem and crown, clean your contacts, and perform a thorough inspection and lubrication of all the seals in your watch. It doesn't matter the brand…We change the batteries in ALL brands like:
Omega                    

Cartier

Invicta                       

Phillip Stein

Swiss Army               

Tag Heuer

Michele                      

Michael Kors

Movado                     

Wenger

and many more....if there is a battery, we can change it for you!
We feature the exclusive lifetime and one and five-year battery warranties. Buy it once and forget about paying for a new battery for one year, five years or for the lifetime of that watch. At any time when the battery dies, just bring it back in and we will replace if again – FREE! At Fast-Fix, we have changed hundreds of thousands of watch batteries and ensure that the job will be done correctly without any damage to your watch.
We will replace your watch battery while you wait!