Fast-Fix has skillfully and methodically grown the company into a franchise leader in the jewelry and watch repair industry.
Our core services – jewelry and watch repair as well as our related services: eyeglass frame repair, engraving, smartphone repair and custom jewelry design will never be made obsolete by the Internet. People will always need the services performed by our expert craftsmen.
Fast-Fix Jewelry and Watch Repairs business is the ideal niche for franchisees because our services are recession and internet resistant. That's because jewelry and watch repair:
has a high customer demand
is a year-round business
tends to do well in all economic conditions
Fast-Fix stores provide the following:
watch repair & maintenance
flexibility of providing multiple revenue streams
strategic locations in high traffic areas, making them convenient for customers and easier for franchisees to grow their businesses
** At select locations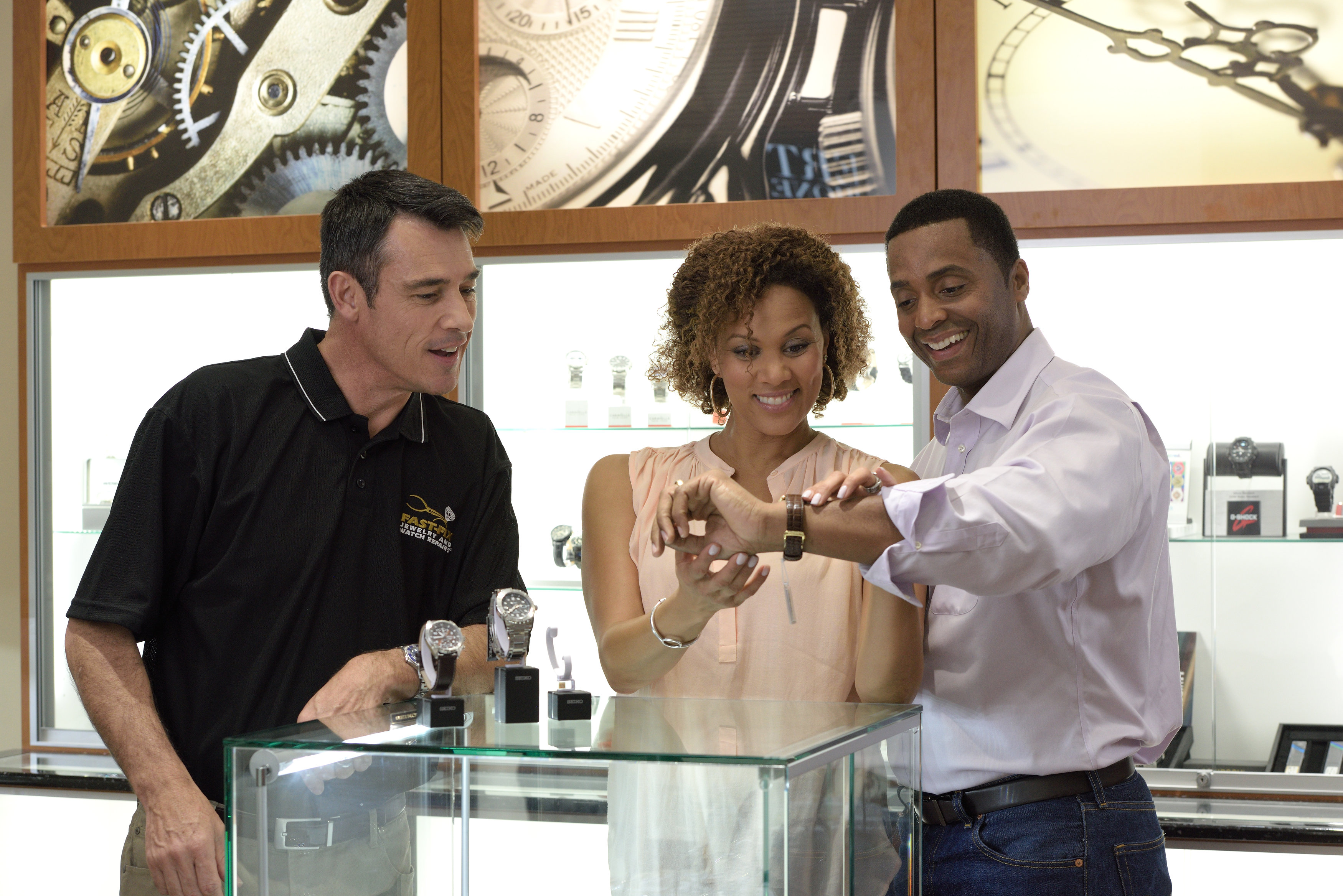 UniquE FRANCHISE ADVANTAGES
The Fast-Fix Jewelry and Watch Repair business has significant advantages over other retail stores including jewelry businesses. Here are a few:
Unparalleled brand recognition
No national competition
Minimal number of employees
Ease of inventory and management
Prime franchise availability nationwide in both established and new territories
To learn more about franchise opportunities with Fast-Fix Jewelry and Watch Repairs in your area, please complete the contact form or call (800) 359-0407.