Address
3111 West Chandler Blvd. #2174
Chandler, AZ 85226
United States
Phone Number
Location
Upper level by old Sears location/top of escalator
Hours
Monday

10:00 AM - 9:00 PM

Tuesday

10:00 AM - 9:00 PM

Wednesday

10:00 AM - 9:00 PM

Thursday

10:00 AM - 9:00 PM

Friday

10:00 AM - 9:00 PM

Saturday

10:00 AM - 9:00 PM

Sunday

11:00 AM - 6:00 PM
Image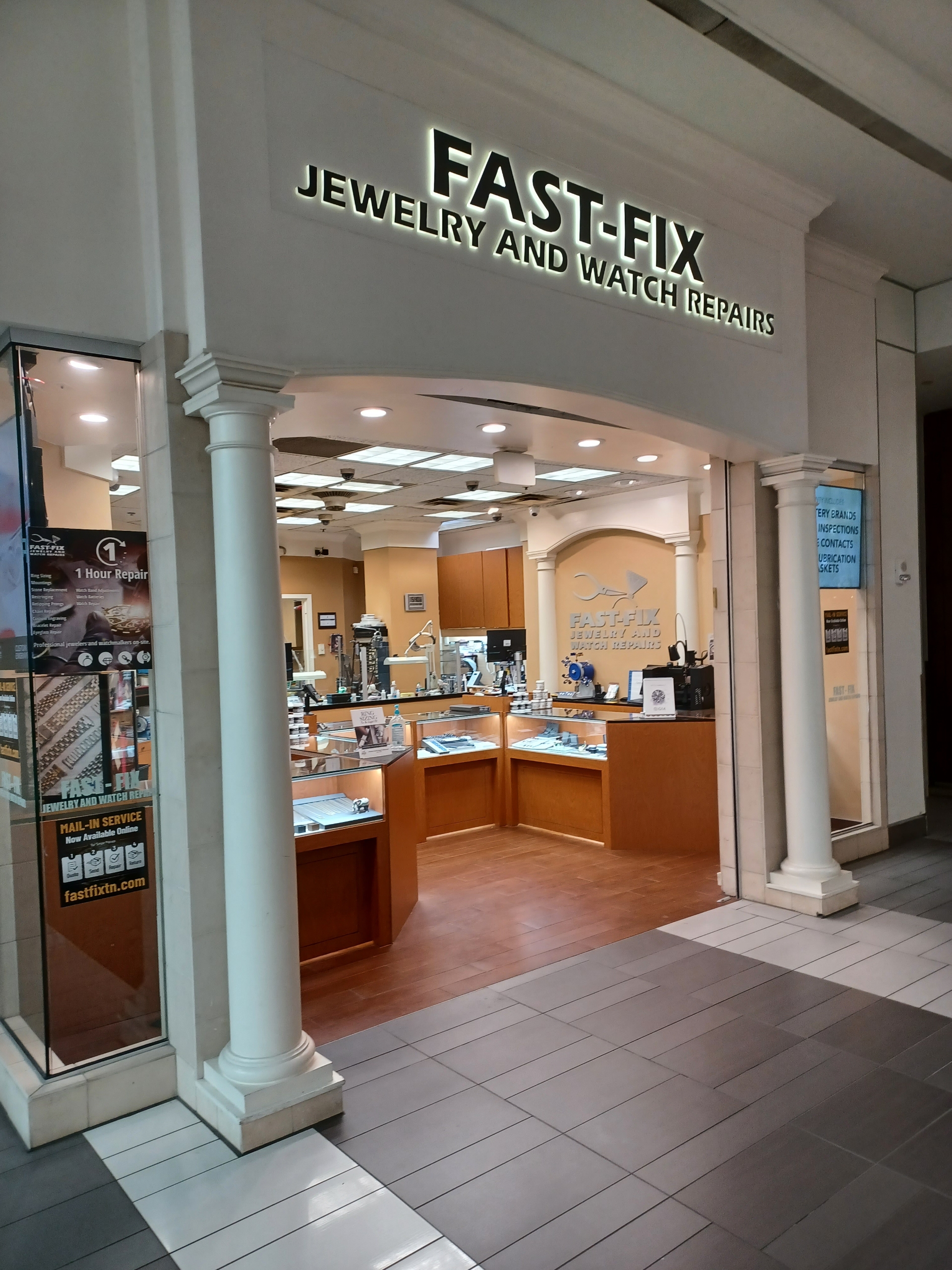 Our Store
Welcome to FAST-FIX JEWELRY and WATCH REPAIRS – America's leading jewelry and watch repair professionals. Come visit one of our jewelry stores in Phoenix at Chandler Fashion Mall and Scottsdale Fashion Square Mall.
Need that special piece of jewelry repaired today? Why wait? At FAST-FIX, we understand that you don't want to wait weeks for jewelry repairs. So we've taken the hassle and wait of out of jewelry and watch repair. Plus we'll give you peace of mind knowing that all your repairs are handled by professional jewelers and watch technicians.
FAST-FIX Jewelry offers a while-you-shop service that fits jewelry and watch repair services around your busy lifestyle. What's more, FAST-FIX has a complete jewelry and watch repair store located in a shopping mall near you. We're open late and on weekends, so you can always get service when it's convenient for you.
At FAST-FIX, our success has been built around one simple goal: Making sure you get exactly what you want every time you walk through our doors. That's why we have professional jewelers and watch technicians on duty 7 days a week. So we can best serve you and counsel you on your service options – while also eliminating the waiting time and the return trip.
So don't let your valuable jewelry sit on your dresser or in the bottom of your purse, bring it to to one of our FAST-FIX JEWELRY stores for a brand new look!