Image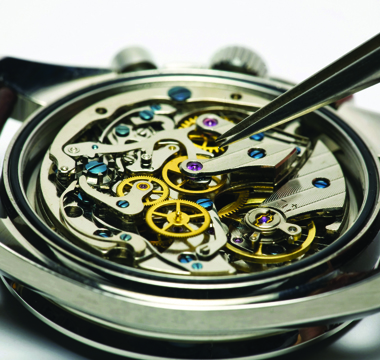 Additional Services
Cleaning & Inspection

Crystal Replacement

Gasket Replacement

Watch Band Repair

Watch Overhaul
Watch System & Crown Repair

Water Resistance
Tag Heuer Watch Repair & Cleaning Services
Respect the world-class craftsmanship and lasting elegance of your Tag Hauer timepiece by getting it repaired and cleaned at Fast-Fix. For more than 30 years, we've treated each valuable watch in our care with respect and a dedication to precision and quality.
About TAG Heuer
Tag Hauer is a Swiss watch company that has made innovative, precision-built timepieces and jewelry since 1860. Their expert watchmakers are part of a family business that's continually revolutionized the industry over many generations. Since 2000, Tag Hauer has earned multiple industry awards and has strong connections to motorsports, the Olympics and film production.
Why Choose Fast-Fix for TAG Heuer Watch Servicing?
Choose Fast-Fix for your Tag Hauer watch servicing because of our extensive experience and attention to detail. Our popular services include complete watch overhauls, routine maintenance, crown replacement, crystal replacement, band resizing and watch cleaning and inspection. Most work is performed onsite by our highly skilled professionals.
FAQs
How to protect your TAG Heuer when you're not wearing it?
You can protect your TAG Heuer watch when you're not wearing it by making sure it is kept wound and running. You can manually wind it before storage or use an automatic winder. This ensures the lubricating oils circulate throughout the timepiece.
How can I make my TAG Heuer watch strap last longer?
You can make your Tag Heuer watch strap last a long by keeping it free from water and moisture. If your strap does get damaged, a repair service can replace it quickly.
What is covered in the Tag Heuer warranty?
Tag Hauer has a limited international warranty that covers the complete cost of repair related to any problem with the functions of your watch that result from defective manufacturing. This applies to all timepieces in the Tag Hauer collection.