Image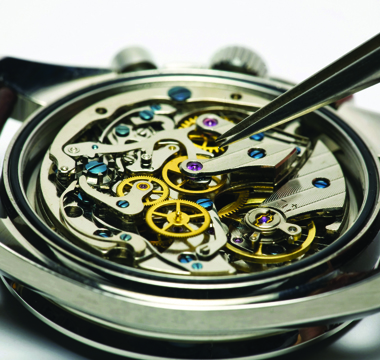 Additional Services
Cleaning & Inspection

Crystal Replacement

Gasket Replacement

Replacement Battery

Watch Band Repair

Watch Overhaul
Watch System & Crown Repair

Water Resistance
The widely recognized Movado watch brand was founded in Switzerland in 1905 and acquired by North American Watch Corp in 1983. Its distinguishable timepieces feature metallic dots above 12 o'clock, and designs range from everyday fashion to high-end collector pieces. As a result, Movado watches are often considered a more-accessible luxury item.
Why It's Time To Use Fast-Fix for Movado Watch Repair
We have an extensive list of Movado watch services, including:
Band repair, resizing, and replacements
Renewal of silver, stainless steel, or gold bands
Addition or removal of band links
Battery replacements with optional warranty
Complete restoration, including pocket watches
Mechanical movement repair
Crown replacement
Crystal polishing and replacement
Cleaning and inspecting
Engraving
Testing for water resistance
How Fast-Fix Keeps Movado Watches Ticking
Keeping Movado timepieces ticking is easier with our warranty program, which extends the general battery life beyond 18-36 months. In addition to on-site watch repairs, maintenance, and restoration, we offer a pre-paid mail-in option. Once a complimentary quote is accepted, customers send us their Movado watches with a free shipping label. Our technicians communicate with our clients throughout the process, complete repairs, or make adjustments, and we typically ship watches back within 48 hours. With decades of experience in the watch repair industry, we help Movado watches stand the test of time.