Image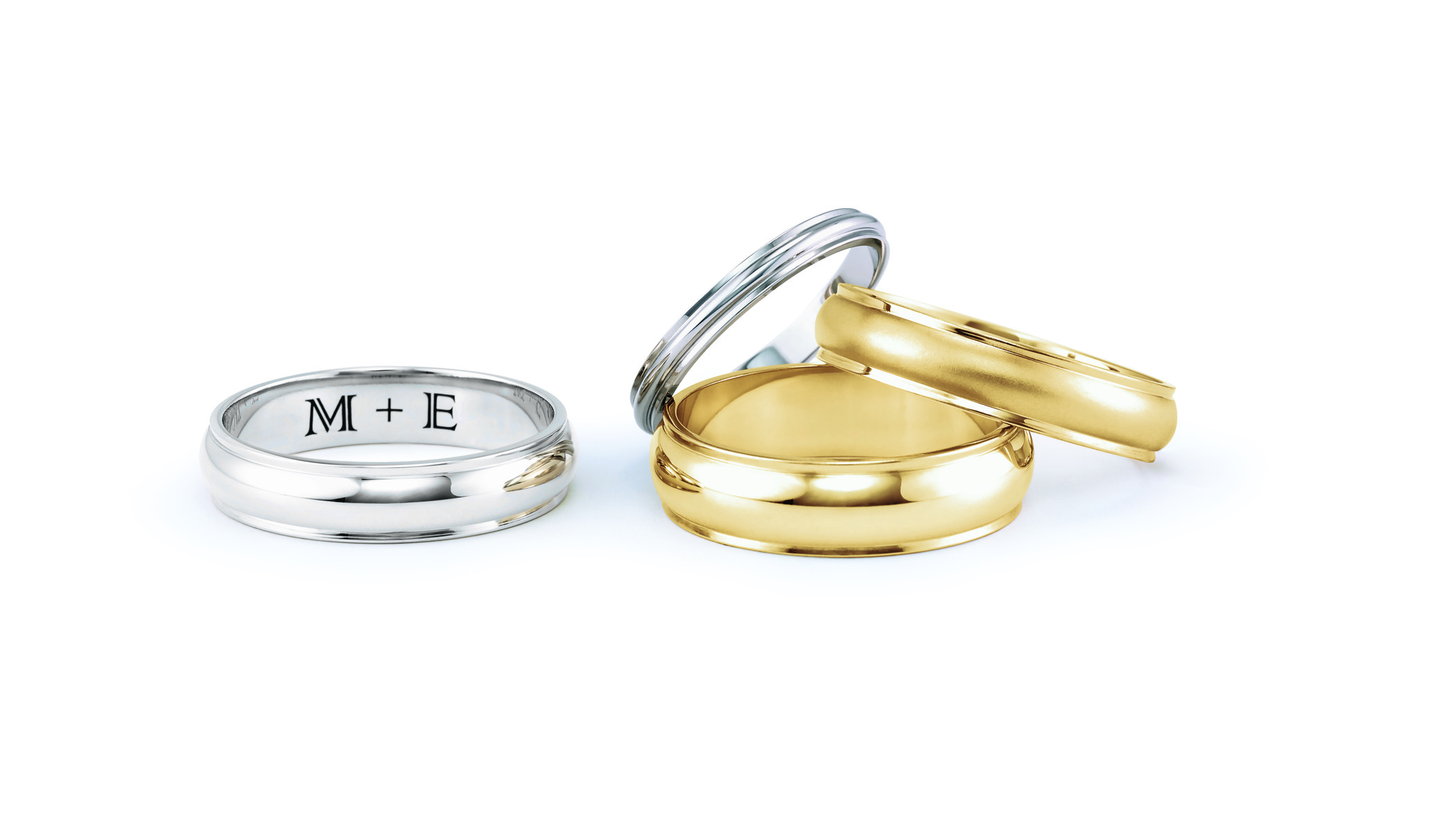 January 04, 2022
Engraving a wedding ring is undoubtedly the best way to personalize what is already a special and unique piece of jewelry.
One of the best ways to make a wedding ring even more special is by engraving it with a unique message on the inside. If you're looking for inspiration, here are some unique ring engraving ideas you might want to consider.
1. Nicknames
Do you have a special nickname or pet name for your partner? Chances are that you do, and you might not even know it. It's important to note that even simple nicknames carry a very special meaning.
Therefore, think about that special name you call your loved one during your private moments. It's probably a name that you don't share with or call anyone else. This is a fantastic ring engraving idea that you can surprise partners with to make them feel special.
2. Song Lyrics
Chances are that you and your partner have a special song from your first dance or first kiss. It could even be the song that was playing on the speakers when you worked up the courage to approach and talk to your other half for the first time.
Additionally, it may be a song that you both love and usually listen to together. Even if you and your loved one don't share such a special song, you could engrave lyrics of a song that reminds you of your first moments together every time you listen to it.
3. New Last Name
Another great ring engraving idea that's bound to give meaning to the fact that you and your loved one are now a family is the new last name. This ring engraving idea has always been a classic since the last name is basically a heritage that will be passed on in the family for many more generations to come.
4. Date
Engraving a date on a wedding ring is a simple yet very effective idea. The best thing about engraving dates on a wedding ring is that there are so many options to choose from. For instance, you can engrave the date of the first time you met, the first time you went on a date, or simply the date of your wedding.
Regardless of the one you choose, it will always serve as a great reminder of some of the sweet moments that you and your partner have shared in the past. This also serves as great nostalgia every time your partner stops and looks at it.
5. Location
One of the most romantic ring engraving ideas you can opt for is engraving the location both of you were when you realized that you had both found the one. For instance, if you were on a date, engrave the restaurant's name. If you were on vacation, engrave the name of the city or town. Also, if you were inside an apartment, engrave its address. Of all the ring engraving ideas, this is one of the most endearing ones.
A wedding ring engraving is meant to last a lifetime, just like your marriage. For this reason, ensure that you engrave your loved one's ring with something special that both of you relate to.