Image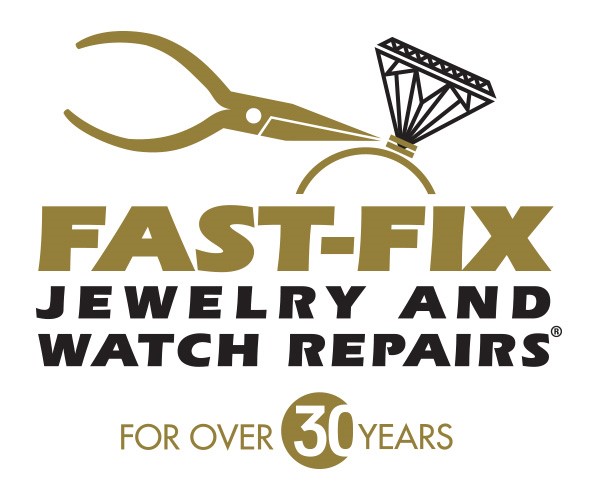 January 28, 2019
When Steve James, a former airman in the U.S. Air Force, starts talking about owning his Florida Fast-Fix franchise, you can hear the passion and excitement he has for what he does.
"I love picking out gemstones, designing one-of- a-kind pieces and of course repairing jewelry and watches. My interest in jewelry really ignited while serving in the military. Although I was enlisted, I still had enough downtime to allow me to work a part-time job, and that was when I applied for a position in the jewelry repair and sales department of a major department store. I loved selling jewelry and even started sketching out designs in my spare time."
For some of our veterans, the military skills they develop while serving don't necessarily transition easily into the civilian job market without some additional schooling or training. For Steven, that was not an issue.
"After I retired from the Air Force in 1993, I would say my military experience helped me, especially once I became a Fast-Fix franchise owner, but initially it was the skills and talent I developed while working in jewelry and watch sales that first opened job doors for me as a civilian."
"The first job I took after retirement was a position with a major jewelry store in a mall. The store didn't provide repair services, so employees would refer customers to this guy, Benny, to have their watch battery changed or fix their jewelry because he could get it done in about an hour. I went to meet with Benny at his kiosk, and that was how I first learned about Fast-Fix services. I was impressed with his set up and eventually I left the jewelry store to work for him."
Steven loved working as an expert jeweler and craftsmen for the franchisee so much that when, a few years later, Benny was ready to sell his franchise, Steven offered to buy it from him.
"I had a lot of ideas for expanding our services. That is one of the great things about the company, in addition to jewelry and watch repair, you can offer related services like jewelry design, eyeglass frame repair and engraving. As an owner, I travel to gem and jewelry shows and come back with materials and ideas for designing custom jewelry that we sell at the kiosk."
"In the military, every member of the team is important and critical to the success of the mission. Running a franchise is similar; every employee plays an important role in the success of the business."
"We're a very people-centered business. Customers don't want to leave their jewelry or watch behind to be fixed, especially their high-end pieces, and they depend on us to get their repairs done professionally and quickly. Knowing we all can work together to keep the customer happy, that is a really good feeling."
GETTING PERSONAL: Q & A WITH STEVEN JAMES
Why did you want to be a franchise owner?
"I really liked the Fast-Fix company, the customers and the work I was doing, so when Benny was talking about selling the franchise, I started thinking about buying it."
"The more I thought about buying the franchise, the more ideas I got for how I would change it and expand services. I realized at that moment that I wanted to be my own boss and make my own decisions, plus I like the idea that when customers come to us for services, that money stays in the local economy, which is a good thing."
What has been the most rewarding part of the business?
"Without a doubt, it is the customer's satisfaction. I like seeing the smiles on their face when we fix something they didn't think could be fixed or when I design a piece of jewelry for them based on a picture they showed me or an idea we talked about."
"We have a lot of loyal customers who keep coming back or telling their friends about our services; I always say, if you can break it, we can fix it. I like the kiosk because I can see people coming in all directions and they can see me working on their piece, plus it is a great way to get people's attention as they walk by and talk to them about our services."
"Also, being a franchise owner has allowed me to provide a great life for my family."
In what ways has Fast Fix been helpful to your success?
"The company really prepares you to run a franchise. They answer questions, help with equipment, marketing, policies for employees and how to hire jewelry experts so you can put together the right team of professional for your business. They also offer courses you can take and at the convention you meet other franchisees and everyone talks to each other, you learn a lot from other franchisees."
To learn more about franchise opportunities with Fast-Fix Jewelry and Watch Repairs in your area, please complete the contact form or call (800)359-0407.
Testimonials found on this site are examples of what some of our franchisees have said about us. However, we cannot guarantee the results in any case. Your results may vary and every situation is different.